There will be more than meets the eye with the April edition of The American Quarter Horse Journal. The annual AQHA high-points edition of the Journal marks the beginning of the publication's special digital supplement, which can be found at aqha.com.
The April issue of the digital supplement will not be a complete duplicate of the April print edition. The digital supplement will include expanded information on all of the AQHA high-point award winners and their horses, as well as photo pages from the National Reined Cow Horse Association Celebration, the World's Greatest Horseman, the Sun Circuit and a few other spring shows. In addition, there will be  longer features on the all-around youth and amateur and the open all-around title winners, as well as a special announcement on the AQHA Professional's Choice Horseman and Horsewoman of the Year awards.
buy generic propecia="http://www.westernhorsereview.com/wp-content/uploads/2011/03/AQHA-Journal.jpg">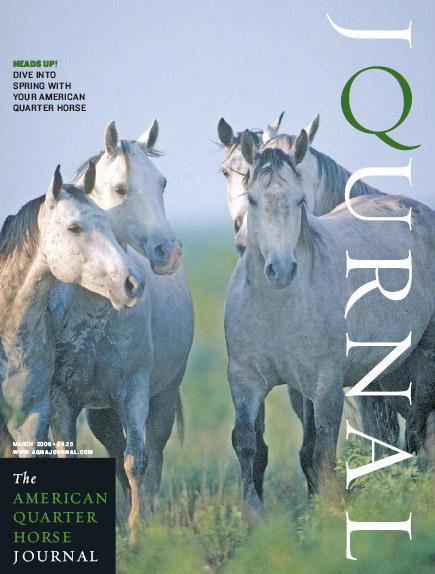 There will also be features on some 5,000-hour riders in the AQHA Horseback Riding Program, the winner of the 2010 AQHA Frequent Trail Ride Award, some King Ranch history and a Borrow a Trainer feature from our archives, which dovetails nicely with the Borrow a Trainer lesson in the April print edition of the Journal.
In the digital edition of the Journal, there will also be more of the popular statistical charts and leaders lists.
The digital supplement will be free to current Journal subscribers, but to help kick it off, the April issue of the digital magazine will be available free to everyone.
While you can subscribe only to the digital magazine for $25 a year, it does not contain all the same information as the print edition. However, the digital supplement is free to all Journal subscribers. You need a user name and Personal Identification Number to access the digital supplement.