So since the weather has started to turn chilly and we're at the end of the work week, I figured today was the perfect kind of day to peruse the web for comic relief… and offer up a contest!!
Have you ever wondered what your horse was really thinking? If horses could talk, here's what I figure a few in my barn / pasture would say…
Then there's this gal…
Not all of the critters around here are horses. But this one deserves a sign too…
And then there's this guy: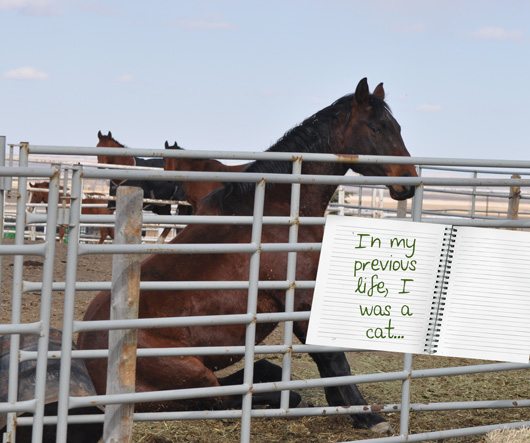 And I'm sure there are a lot of ladies who can relate to this one…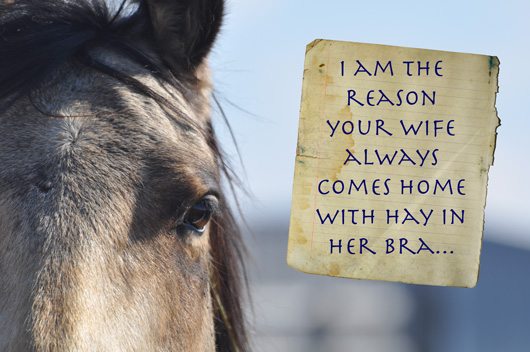 So here's the deal – do you have Instagram? Or just a camera on your phone? Do you figure your horse has something to say? Gotta beef with your equine companion and want to publicly humiliate them because you can't think of anything better to do…?
Make a sign.
Take a picture.
Send it to me at: cwperformancehorses@hotmail.com  or simply tag me, Jennifer Webster in your photo on Facebook. Next week I will display the best ones on My Stable Life. And the person with the best sign will win one of these (note* the baby is not included <smile>):
See? I told ya! Perfect for a cold day!! These darling horse toques come in children and adult sizes. From palominos to dappled greys and custom ones built to look like your favorite equine pal, they are all available from my newest venture – Growing Up Western. More to come on that soon! But if you want to get yours first, send me your Sign pics!
And with that, I have one more sign to get off my chest: