I posted this on the Western Horse Review Facebook page this morning.
It just never gets old, does it?
Eleven years ago today I stood in front of a flat screen in our home in the city, holding a baby girl and wept with the worry of what sort of world I had brought her into. I don't believe I'll ever forget the despair in my heart that day. A year later we moved to the country, and my own rural upbringing came full circle as my children came to grow – each into their own individualistic style of country-love.
Last week that little baby girl of mine worked cows for her third or fourth time. My heart leapt to my throat and pretty much stayed there for the entire lesson. But, she did alright. We're lucky, we have a trainer who, though in the thick of all the pressure that is futurity season still takes time to help her every time she comes for "class." And, a friend who trusted us with her good old horse, allowing Wee the opportunity to try on the sport this year.
On the surface, these may seem like small efforts, but they are so important, when we're collectively trying to grow, or maintain a sport. Every bit lends itself to boosting one more seat in the saddle. And, we need those bums in seats.
Here's what else has caught my eye this week.
Over at My Stable Life, Jenn Webster posted about the proliferation of equestrian influence in mainstream runways this fall, and then didn't I come across a video of the fashion runways of Milan, Italy – all helmets and breechy-inspired pants.
Wee's been fighting me on the helmet issue. She knows she's likely to be the only kid wearing one at her upcoming show and while I can commiserate, I can't capitulate, though I'm sure she'll keep pushing for it.
I didn't miss the chance to point the video out to her – "Hey Wee, look at this, models are wearing helmets on runways. They are going to be all the rage next year!"
She sauntered over, watched for a minute, rolled her eyes, patted me on the arm, and walked away.
She's succinct that way.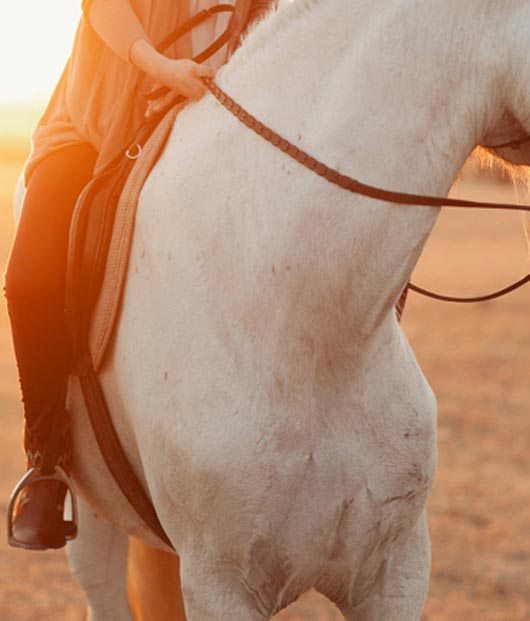 Following the fashion theme, today I received in my inbox a beautiful rendition of a fashion shoot with horses from one of the online retailers I subscribe to. If you missed our own fashion shoot, with real western rider models, pick up a back issue of the July/August or September/October issue which is currently on newsstands. Of course, I'm partial to ours, but this one was sweet too.
Although it feels to late too worry about it in this climate, and while I haven't come across a report on equine cases, Public Health Ontario has reported a high number of West Nile Virus cases in humans in that province this summer, with 116 confirmed and probable cases. See their report here. 
Finally, the brilliant Cavalia opens tonight in Edmonton.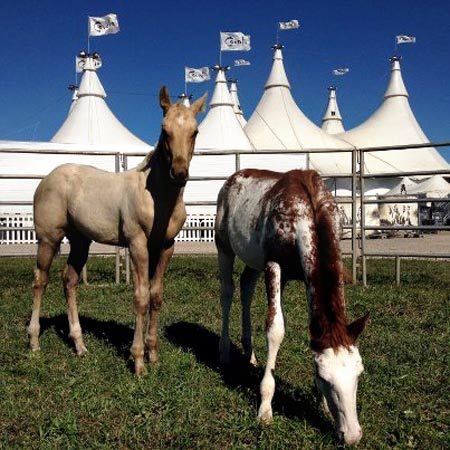 These are the latest stars of the show – Alberta-bred and born. A palomino Quarter Horse colt named Sirius and a Paint colt named Canopus – hailing from two different farms in Leduc, Alberta and named after the two brightest stars in the night sky. I understand after the Edmonton run, these foals will be California-dreamin', as they continue onto the next Cavalia destination of San Diego!
I hope you're fortunate enough to be there, but if not, remember our Cavalia Ticket Contest is still open. We'll be giving away two tickets later this week.