The changing of the seasons in our world is always punctuated by the end of some activities and the beginning of others. We attended the Canadian Supreme last weekend to watch some fantastic cutting, reining and working cow horse action and catch up with friends. The weather was stunningly summerish, yet, the evidence of autumn clearly in the air.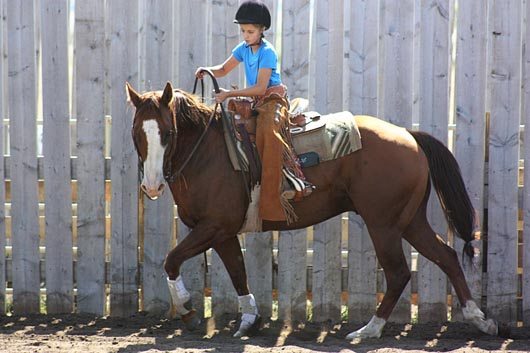 At home, Wee had the opportunity for a few more lessons with her leased horse, and was able to participate in a couple of late year weekend shows.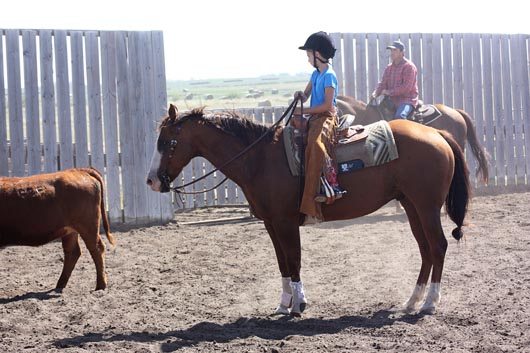 While Trainer brought her along, I loved watching her progress with her timing and understanding of the sport.

I'm so looking forward to next year!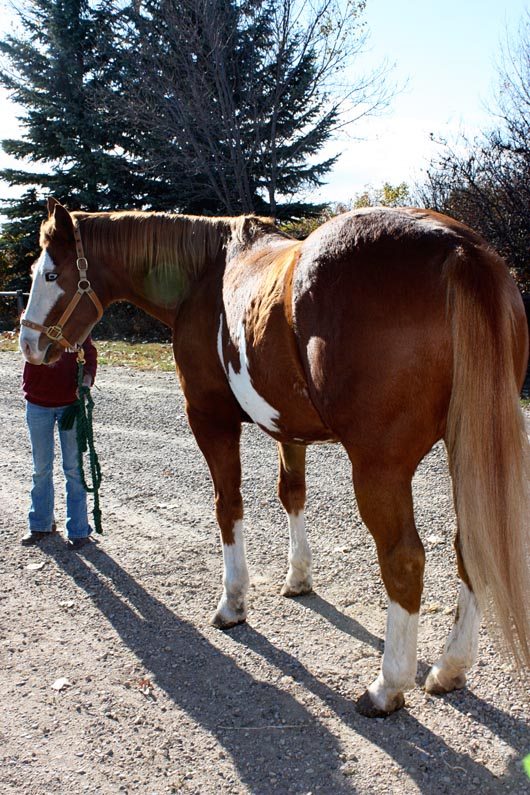 While one horse was retired back to his owner, a plumpish Blue was pulled out of the pasture for another series of Declaration of Horse photos, as the 4H season ramps up.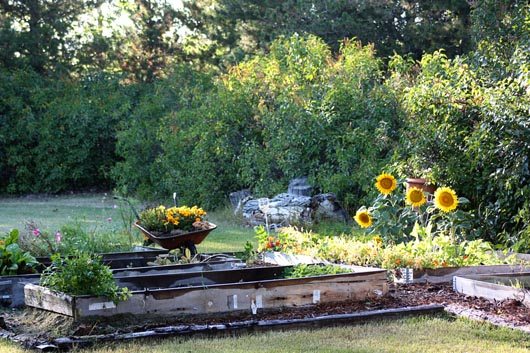 My smallish arrangement of garden boxes slowly wrapped up, though when I checked it this morning there were still a few flowers available for an arrangement.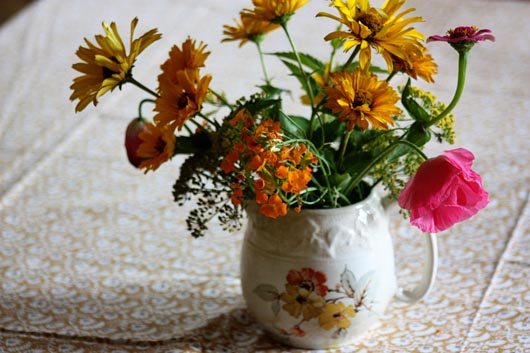 These delicate blooms will likely represent the last of this year's flower bounty. Growing flowers is my favorite, I love the surprises.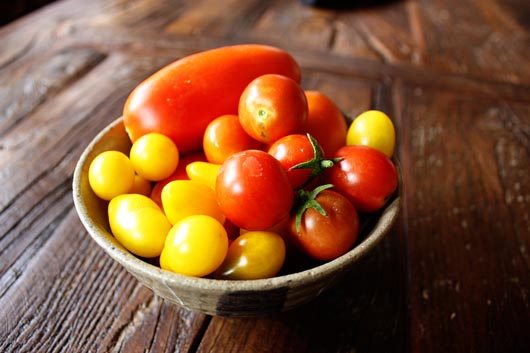 And, these the last of our own tomatoes we'll enjoy this year.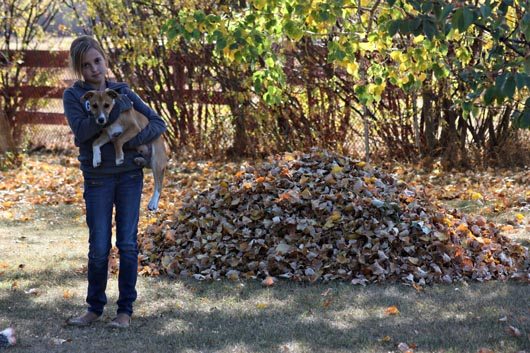 Wee and Tucker spent a gorgeous Sunday afternoon raking leaves.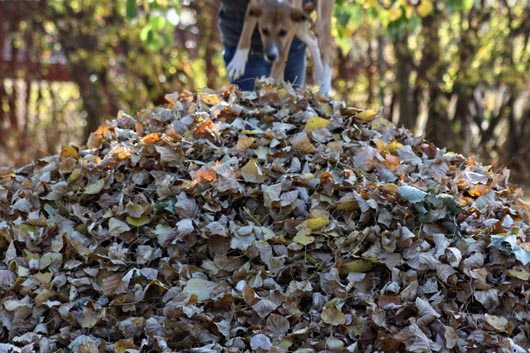 Unbeknownst to the wee dog, there was a bit of an . . .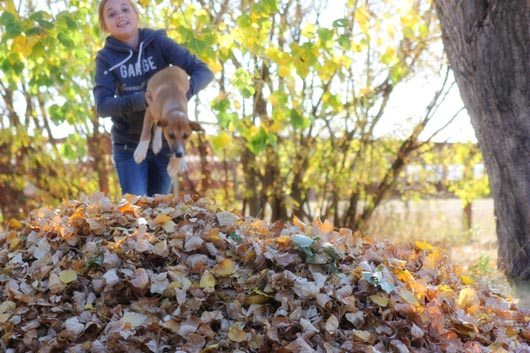 . . . ulterior . . .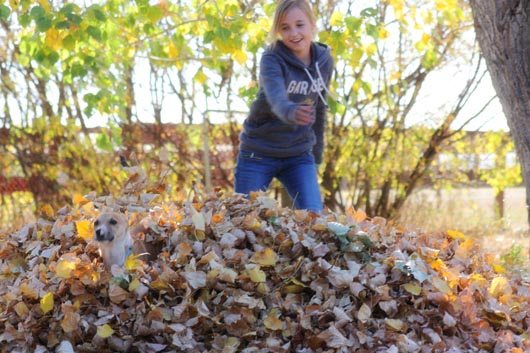 . . . motive.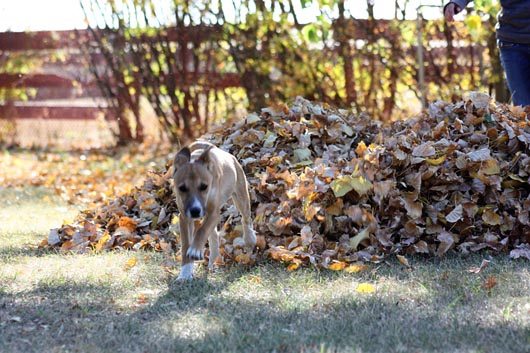 He took it all in puppy stride, and I'm sure he'll get us back in time, in his Jack Russell way.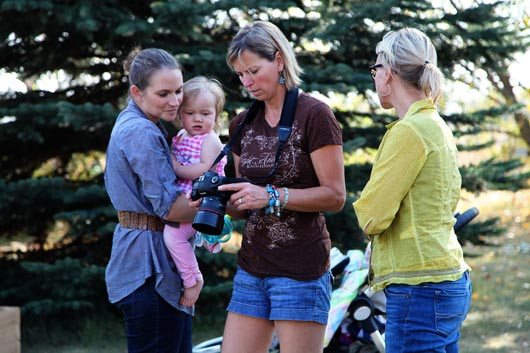 At the magazine we spent a day and a half at the log house with photographer Krista Kay, shooting our Christmas Gift Guide photos and a few other surprises for our 2013 year. My Stable Life blogger, and contributing editor, Jenn Webster dropped by for lunch and to drop off a few items for the shoot. Of course, we couldn't resist the opportunity to include her adorable twins in the photo-taking.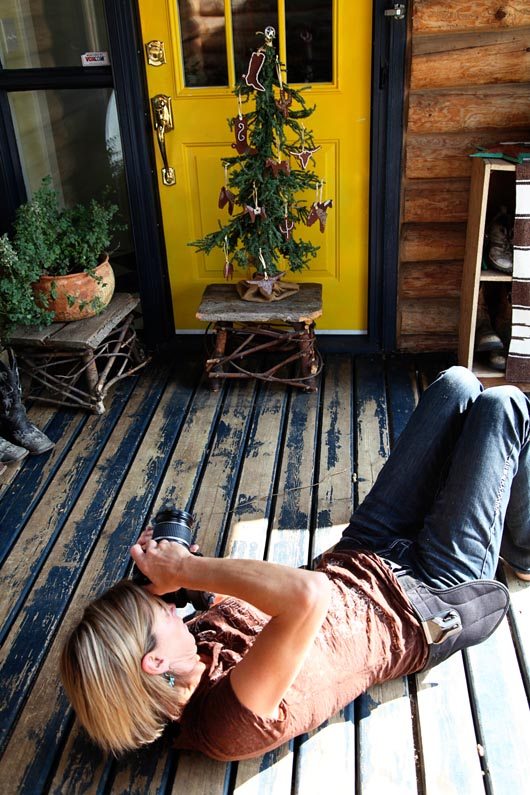 Krista bowled us all over, as usual, with her innovative ideas.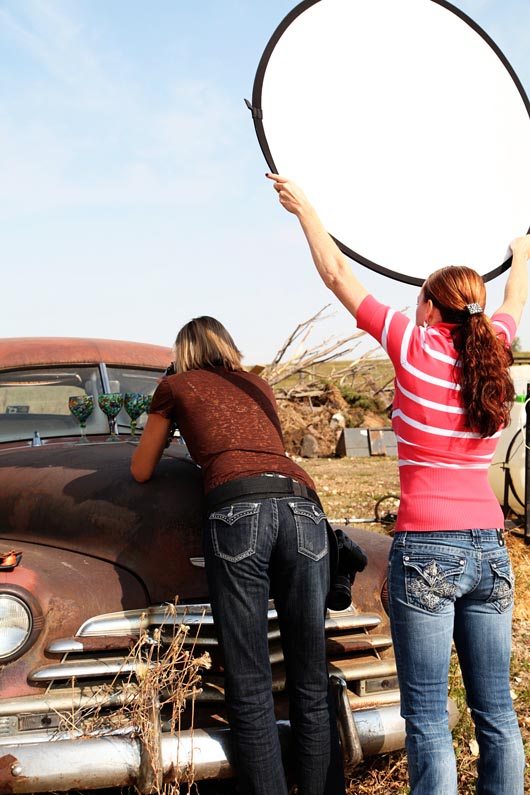 And we all learned to hold one or another of these "bouncers" in one position or another.
Thanks Dainya (Sapergia) for shooting these photos of the shoot!
Then, because she just hadn't shot enough photos in 48 hours, we asked Krista to stop by the Canadian Supreme on her way home and take some more! That was a great idea.
Next year happens to be Western Horse Review's 20th anniversary year, so be sure to stay tuned. And subscribed! In the meantime, we're building our last issue of 2012 – the November/December edition. It's our special yearend championship edition, filled with tons of interviews and photos – hope you love it. And prior to that, don't forget I'm still giving away one set of tickets to Cavalia. Enter at this post. Before Friday. Cheers!