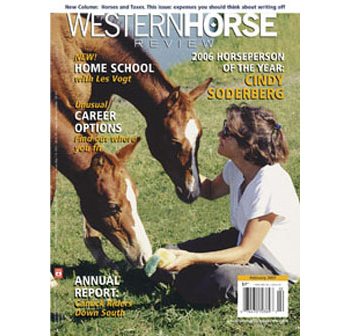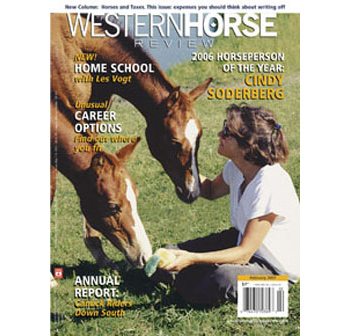 Horse Person of the Year
A tireless worker, mother, coach and mentor. Cindy Soderberg is recognized for the kindness and finesse she bestows to the horse industry as indicated by the many nominations she received for the 2006 Horse Person of the Year award.
Foundation Training
Cow horse legend, Les Vogt, imparts his advice for creating soft, responsive horses.
Unbridled Opportunity
Take a look inside the lives of a park warden, polo groom, equine massage therapist, event announcer and university professor. See if your personality and skill set fits with the horse career of your dreams.
Canadians Down South
We praise the latest Canadian victories at year-end or international events with exclusive coverage of their accomplishments.