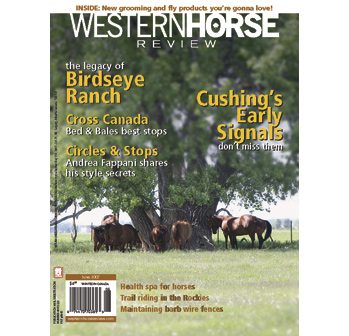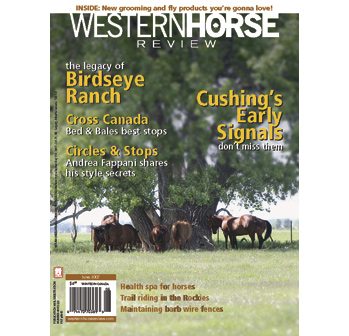 The Birdseye Ranch
An exculsive history of this Alberta ranch with a rich heritage and strong family values.
Bed, Bales, and Breakfast
Follow the Trans Canada Highway for a great equestrian getaway this summer.
Lessons in Style
Talking style with Andrea Fappani; fine tuning circle techniques and and applying polish to sliding stops with his three step process.
Clues to Cushing
New researh suggest horses may be affected with this disease long before they exhibit any obvious symptoms.