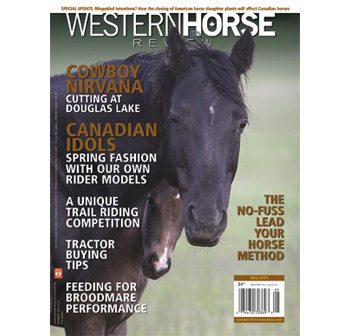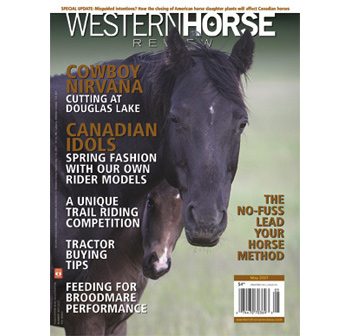 Western Epic
Our largest fashion feature ever! Ten electric pages sample the sexiest, wearable western trends of the year.
Cowboy Nirvana
Cutting at B.C.'s Douglas Lake Ranch is a remarkable slice of heaven on earth. Here's a day for your viewing.
A Healthy Start
Nutritional considerations geared specifically to enhance broodmare performance.
Tractor Triactor
Tractor buying tips based on versatility, horsepower and price point consideration.