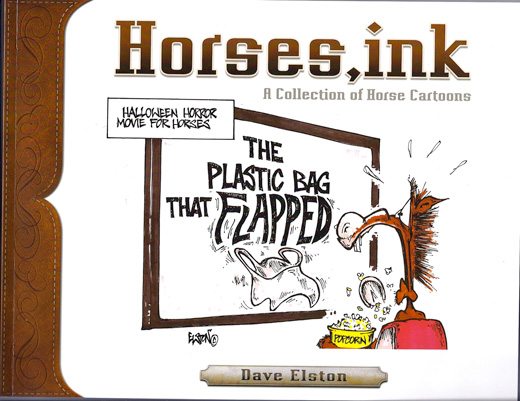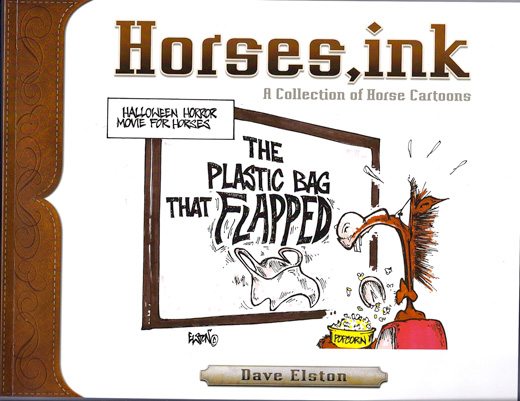 With Mother's Day right around the corner, it's time to find that perfect gift. And if you're looking for something that will accommodate a good chuckle, look no further than the new collection of horse cartoons recently released by Dave Elston!
Elston is the brilliant mind behind many of the sports cartoons you've likely seen in Sports Illustrated, on Hockey Night in Canada and TSN, and in a whack of daily newspapers. He is Canada's only full-time sports cartoonist. And he's actually had professional athletes tell him, "You're my favorite cartoonist!"
On that note, he's also had professional athletes tell him, "If I see you on the street, I'll kill you!"
But there's no denying Elston's perspective is both honest and truthful. And when you look at things through his pencil, Elston's perspective is laugh-out-loud hilarious.
"Running Late" in Elston's newly released book is a perfect example. Horse people of all types will certainly be able to relate to this comical cartoon, (but you're gonna have to buy the book if you want to see it!) <grin>
And since Elston has a philanthropic side, $1 from every book sold will go towards the Cochrane & Area Humane Society. However, if that doesn't entice you to run out and find a copy of Horses, Ink, remember that drawing – is the only way Elston can get a horse to do what he wants. The world really needs to continue to support his habit. <smile>
For more info, check out: www.daveelston.com