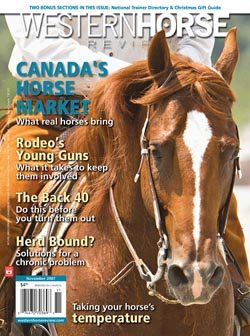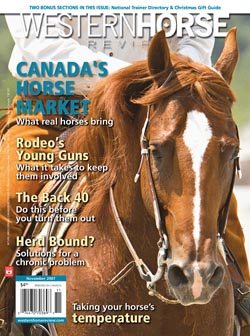 Barn Sour or Barn Sweet
In this two-part installment, we show you how to make your horse comfortable in his own company.
The Stock Market
Back by popular demand, experts analyze the worth of equine investments.
Kicking 'Em Out Back
Everything you need to know before kicking your equine companions into the back pasture for the most challenging Canadian season.
Young Guns
Preserving the future of rodeo by giving kids a helpful start into this high-profile sport.
Trainer Directory
Choose your mentor from this roster of some of Canada's most talented horse trainers.