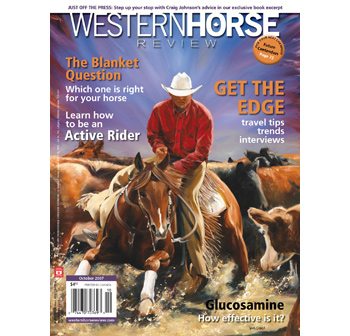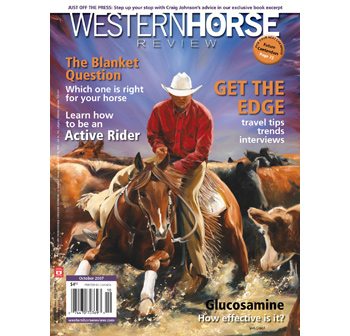 Defining Equitation
Develop your seat with Jonathan Field's advice for becoming an active rider.
Blanket Buyers Guide
Custom made or off the rack, we give you a clue about the latest fabrics, fills and fashions – everything you need to know to protect your horse from the elements.
Step Up, or Step Off
In this exclusive book excerpt, 15-time reining world champion Craig Johnson, helps you refine your rundown and utilize fencing drills to the fullest.
Top Notch Quarter Horses
Our October breeder profile features a Stony Plain family with a great deal of heart and love for the western performance horses.