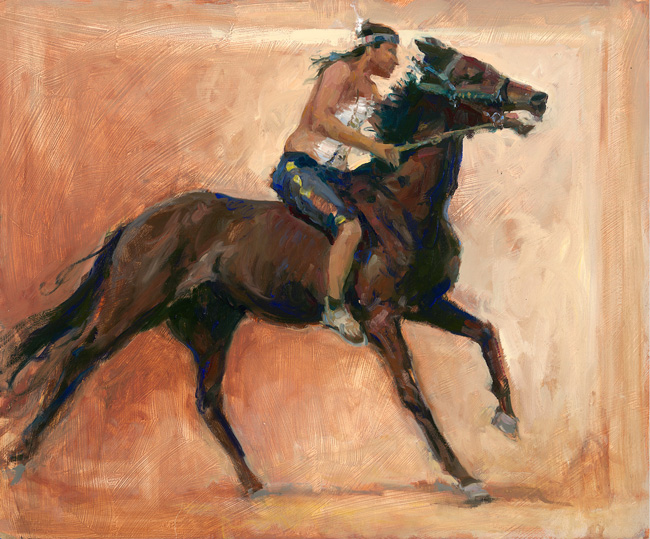 Leah Lucas was raised in southern Alberta, Canada. From early childhood she revelled in the freedom to explore her world on horseback. She would forever be informed by miles of flat unending 360-degree views, covered with expansive blue skies, butted against the imposing Rockies in the distance. Developing a deep connection with the natural world, fostered by a profound love and understanding of horses, led to her life's passion.
"I am not sure when most artists start out, they can verbalize the "style" they will eventually embrace. To describe my work even now, feels restrictive, as it has only grown out of a journey of self-discovery. However, for those that need to describe my work- realistic impressionism – probably comes close," says Lucas.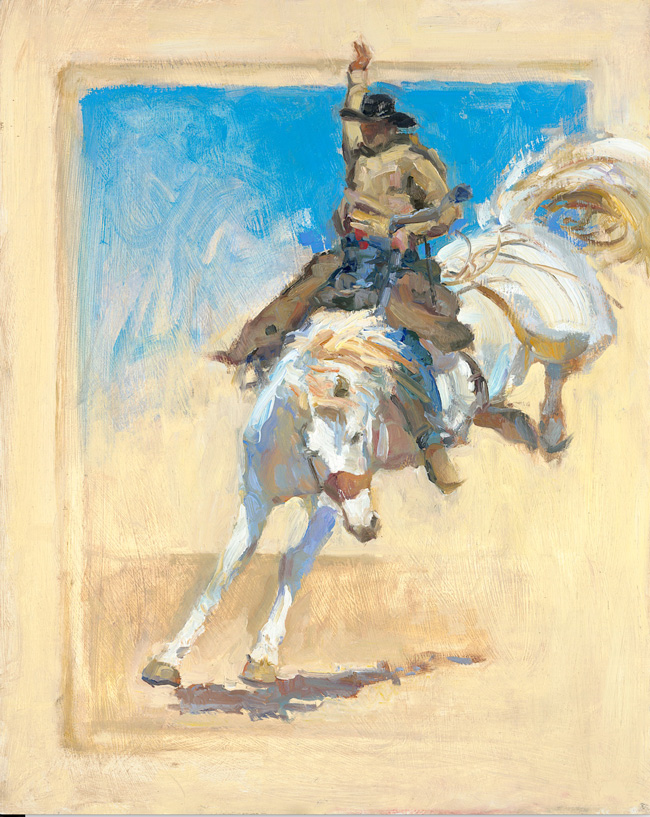 Just as writers aspire to find their "voice," Lucas is instinctively led to be true to her expression.
"There is no accident, I am informed by growing up in the west and its history – where there are unreachable horizons, expanses of untameable land, definitive noisy seasons, and constantly changing weather," she states.
"There are turbulent rivers, valleys carved out of flat prairies, mountains that sprout like historic plants and lie under blankets of ever-shifting light, providing unstoppable and fecund stimulus."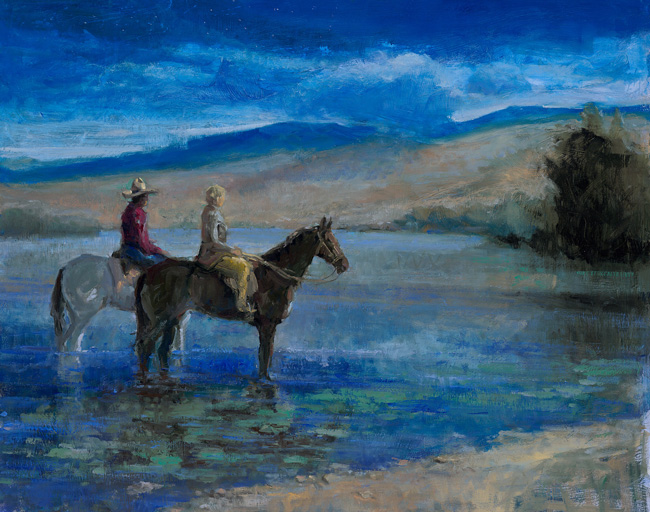 As she evolves, Lucas sees that the universe has continued to lead her to her next challenge – which as of the printing of this issue will find Lucas exhibiting July 7 to 16th at the world-famous Calgary Stampede. International appreciators of western themed art will be able to enjoy and acquire her new paintings which have been especially curated for the prestigious Stampede Artists' Studios.
Lucas' work will be presented in the Pure West Art Auction during the Way Out West Fest on June 11, 2023.