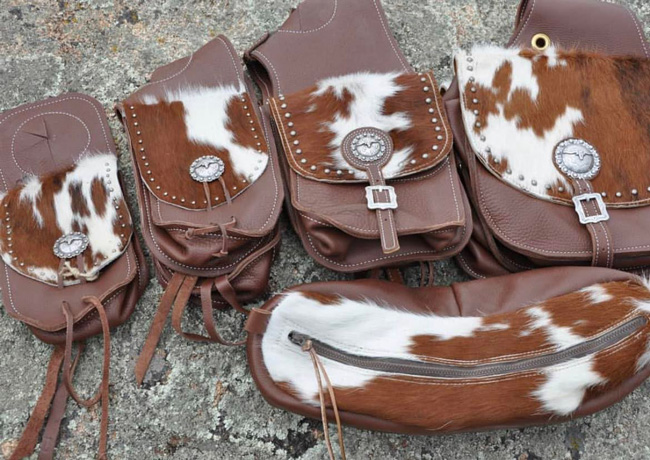 A long career as a banker provided Vicki Garner with a schedule that afforded her five days a week in a corporate job and two days to perfect her other talent, leather working. Truthfully, she's been honing her craft since the days of high school. However, now that she's retired from the bank, Garner has the time and skill for her second occupation as a western craftswoman, years later.
"I am self-taught, but this is a work of love," Garner states.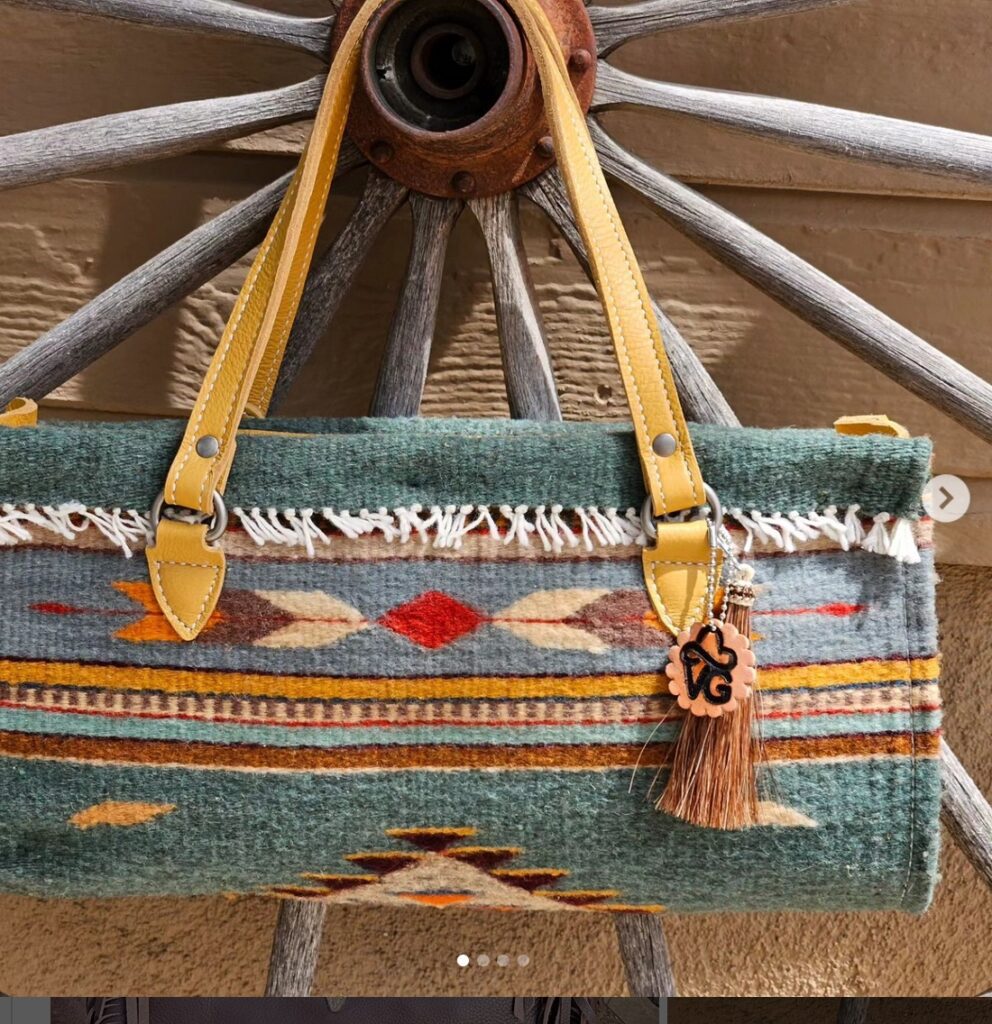 Formally starting her Triple G Custom Leather business in 2006, the quality is obvious in each and every one of her pieces. Beginning with a hide of leather, Garner designs as she goes along to create the items you'll find in her USA Made Cowboy Market store, or in one of her specialty kiosks at such pinnacle western events as Art of the Cowgirl each year. Everything is handmade by Garner and usually, her purses are one-of-kinds.
Western hornbags, saddle bags (of her own design), cantle bags, purses and leather visors remain as some of her most popular items. Turning these functional items into absolute works of art – some of which can personalized with brands etc. – have allowed her clients to keep the sun off their brows and items neatly stored for trail rides, for years. Some a very unique, utilizing hair on hide pieces, or plainer for the 'non-fussy' cowboys and girls.
Garner also applies very creative finishings to her purses and horn bags, items like chink leathers, rope ends, hand-woven Zapatec or beautiful conchos.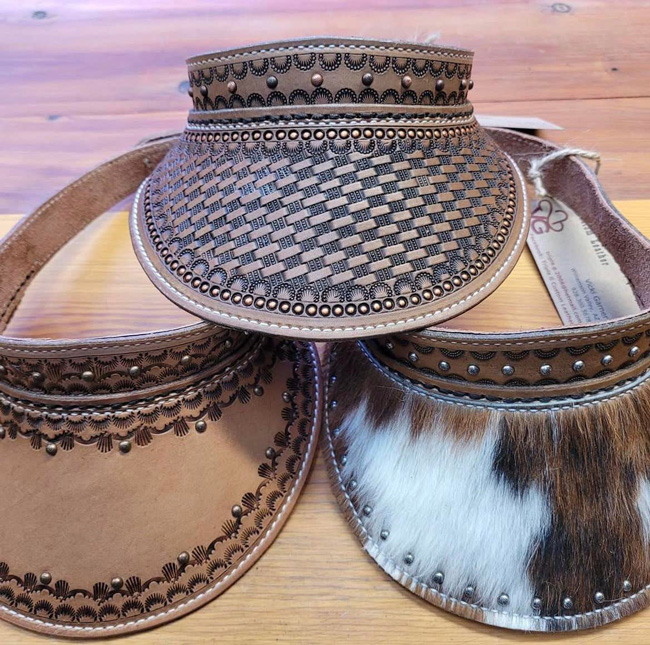 "My biggest sellers are probably the leather visors," she relays. "I made the band lower so you don't get 'hat head,' and the bill longer so you get good shade. It's something I prefer to wear as opposed to hat, especially on a hot day."
With each piece, Garner finds a great deal of enjoyment in the creative process. She continuously strives to preserve the western way of life and loves building custom pieces for her clients.
Find her on Facebook @Triple G Custom Leather or 928.300.5678.